About Us
KFin is the country's largest integrated solutions and services provider for Investor and Issuer services providing a comprehensive array of financial technology solutions across a broad spectrum of asset classes spanning Mutual funds, Alternatives, ETFs, Insurance and Pensions
Our story in numbers
25

AMCs

KFin services 25 of 44 Indian Mutual Fund AMCs
#1
Issuer Services
We are #1 Corporate registrar in India serving nearly 600 listed and 3000+ unlisted corporates
#1
RTA in SEA
emerged as the transaction processing platform of choice in South East Asia 23 Mutual funds & pension manager clients in Malaysia
1
of the 2 CRAs in India
KFin is one of the two players providing central recordkeeping services for the National Pension Sysem in India
11 Lakh

CR

Rs 11 lac crores of AUM
& processes over 10 lac transactions each day
13

CR

Folios

KFin services over 13 Crore Folios whilst being the backbone to the investor
300

AIFs

serving over 300 AIF schemes launched by 100+ fund managers
30

Years

Issuer and intermediary ecosystem in India for nearly 30 years.
More About us
KFin is a one of its kind digital platform excelling in hyperscale transaction management, big data solutioning, transformative platforming, pureplay financial and technical services built on proven tech expertise in the asset management industry.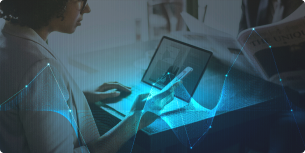 KFin is expanding in insurance transaction processing and fund administration

KFin is a Great Place to Work CertifiedTM organisation for the last two years (2020 and 2021)
KFin has proven tech expertise in the wealth management space and renders platform build, revenue assurance and operations support for several private wealth managers.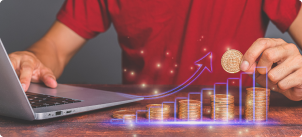 KFin is also the mortgage Centre of Excellence for the world's largest Registrar and mortgage management company handling lacs of transactions every year.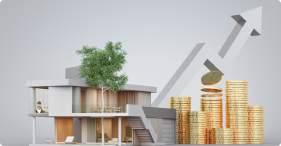 KFin has become the de-facto choice for new AMCs, AIFs and Corporates, having been chosen as the partner for 15 of 20 newly launched AMCs and several large IPOs.
Techfin + 'zero ops' model
At KFintech, our vision is to be the trusted technology partner to all financial service providers. As we expand our business to newer geographies and asset classes, we aim to provide end-to-end tech services to all types of financial institutions.
Read More
Our Values.
KFin's core values are designed and internalized to shape the culture and define the character of our organization. Our converging set of core values is our north star guiding how we act and how we make decisions. We are, forever, committed to the cause and always act with integrity and in compliance with the law. The values that signify KFin's unwavering commitment to all its stakeholders.
1
Client Success
Deliver to Delight
2
Respect for People
Value Partner and Celebrate individuality and togetherness
3
Innovate and be exceptional
Innovate and be exceptional
4
Will and Skill to win
Foster the culture to win and wanting to win
5
Lead with integrity and live by compliance
Thank and Act by the values
6
Unhinged Accountability
We are that passionate
7
Evolve, on demand
Nimble and fluid, stay ahead of the game
OUR LEADERS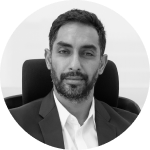 Mr. Sreekanth Nadella
Whole-Time Director & Chief Executive Officer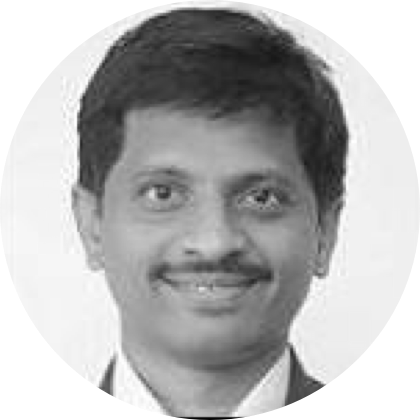 Mr. Sathish Kumar Nuggu
Chief of Operations & Technology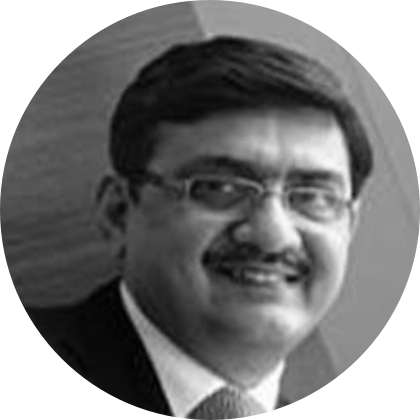 Mr. Vivek Mathur
Chief Financial Officer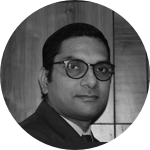 Mr. Anshul Kumar Jain
Chief Compliance Officer and Head- Legal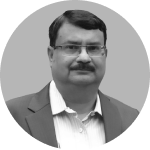 Mr. Giridhar G
Chief Business Development Officer – Mutual Funds and Corporate Registry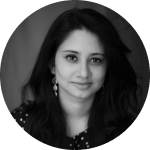 Ms.Hanisha Vadlamani
Chief Marketing Officer – branding and communications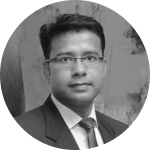 Mr. G Senthil
Chief Business Development Officer – New Growth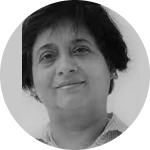 Ms.Kiran Aidhi
Chief People's Officer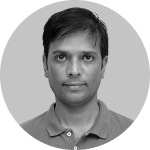 Mr.Ajit Kumar
Chief Strategy Officer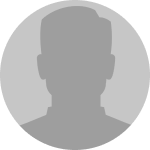 Mr.Vonkayala Venkata Giri
Chief Data Officer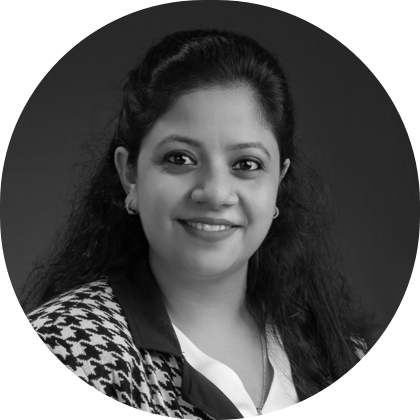 MS. ALPANA KUNDU
COMPANY SECRETARY
OUR BOARD
Mr. M. V. Nair
Director & Chairman of the Board
Member – Business Development & Strategy Committee (BDSC)
Mr. M. V. Nair
Mr. M. V. Nair is the Chairman of the TransUnion CIBIL (India's largest Credit Bureau). He was formerly the Chairman of SWIFT India Domestic Services Private Limited. He advises select Private Equity and Venture Capital funded companies in India, on business strategy, new market entry, product diversification and leadership.

Prior to assuming these responsibilities, Mr. Nair was a senior Indian banker and has nearly four decades of domestic and international experience. He was one of the longest serving Chairman and Managing Directors (CMD) in the Indian Public Sector banking industry, having served as CMD of Union Bank of India and Dena Bank for over 7 years. Mr. Nair has represented the banking industry as the Chairman of the Indian Banks Association (IBA), and was the Chairman of the Committee set up by the Reserve Bank of India to assess the Priority Sector Lending norms in the country. He has served on several committees in the Ministry of Finance, Reserve Bank of India, Confederation of Indian Industries (CII) and the Federation of Indian Chambers of Commerce and Industry (FICCI) in areas pertaining to banking & financial services. He attended trainings at the Indian Institute of Management Ahmedabad, Indian School of Business, Kellogg School of Management, and Harvard Business School. Mr. Nair won the Best Corporate Excellence Award, IIM- Ahmedabad (2000) and was a finalist for the E&Y Entrepreneur of the Year (2008).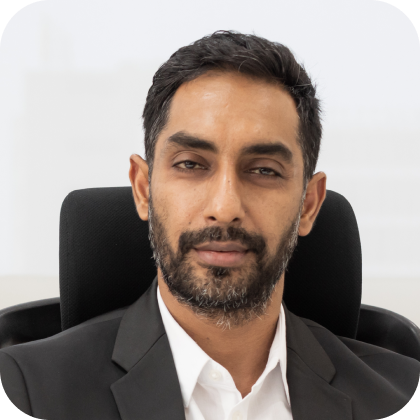 Mr. Sreekanth Nadella
Whole time Director & CEO
Member – Business Development & Strategy Committee (BDSC) and IT Strategy Committee (ITSC)
Mr. Sreekanth Nadella
Mr. Sreekanth Nadella, a Chartered Accountant by profession, brings more than 20 years of experience in leadership capacity across functions of finance, Operations, IT &ITES, strategy/ consulting, digital transformation, finance, health care, government, resources industry etc.

Mr. Sreekanth Nadella is currently a whole time director & CEO of KFin Technologies (formerly known as Karvy), Director of KFin Technologies Malaysia & Bahrain, Director of Artivatic Data Labs Private Limited which is an insurtech company.

As the Chief Executive Officer of KFintech, Mr. Nadella leads pioneering financial services for over 60% of mutual fund houses in India and several AMCs in South East Asian & Middle Eastern economies. KFin's operations cut across managing the Transfer Agency/ Fund Accounting across geos for asset classes – Mutual Funds, Secondary markets, AIF/PMS, NPS, PRS, Insurance and Mortgage outsourcing.

Mr. Nadella has won numerous awards and accolades including the The Top 25 Financial Technology CEOs Of Asia For 2020, Outstanding Achievement award for Business excellence from All India achievers foundation, CMO Asia Business leader award and Asia One- Global Asian of the year 2021.

He has delivered best in class IT and ITES outcomes for clients across 50+ countries over 2 decades of leadership experience working with some of the best organizations globally such as IBM Global Services, Capita, Accenture & CallHealth.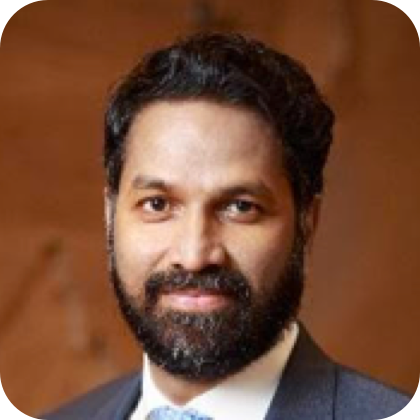 Mr. Sandeep Achyuth Naik
Non-Executive Nominee Director
Member – IT Strategy Committee (ITSC), Corporate Social Responsibility Committee (CSRC) and Nomination and Remuneration Committee (NRC)
Mr. Sandeep Achyuth Naik
Mr. Sandeep Achyuth Naik is a Managing Director at General Atlantic and serves on the firms Executive Committee. He is based out of General Atlantic's Mumbai office, where he serves as head of operations in India and Asia Pacific. Mr. Naik manages and oversees all of GA's investments in the region, which include Krishna Institute of Medical Sciences Limited, Bill Desk, House of Anita Dongre, IIFL Wealth Management, PNB Housing Finance Ltd., National Stock Exchange and KFintech. Previously, Mr. Naik served as a partner and co-head of the India office for Apax Partners, leading their investments in healthcare, financial & business services and retail & consumer sectors. Prior to joining Apax, he was a Global Marketing Manager at Medtronic Inc, a scientist at Mayo Clinic and a Consultant with McKinsey. He is also the co-founder of a medical device start up firm, InfraScan Inc., which is focused on detecting bleeding inside the brain using a handheld device. Mr. Naik is an avid community worker. Among other philanthropic endeavors, he co-founded ToolBox India, an organization that brings professionals and non-profits together to improve productivity and efficiency within the social sector. Mr. Naik holds a BTech in Instrumentation Engineering from the University of Mumbai, an M.S. in Biomedical Engineering from the Medical College of Virginia and an M.B.A. in Finance from The Wharton School of Business, University of Pennsylvania. Mr. Naik was selected as a Young Global Leader by the World Economic Forum and served on the Global Agenda Council of 'New Order of Economic Thinking'. Mr. Naik is also a member on the Wharton Asia Board and a Trustee at The American School of Bombay.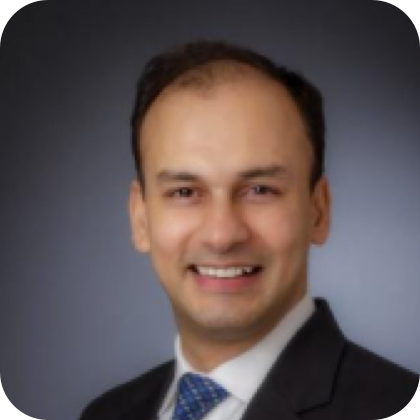 Mr. Shantanu Rastogi
Non-Executive Nominee Director
Chairperson – Business Development & Strategy Committee (BDSC)
Member – Audit Committee (ITSC)
Mr. Shantanu Rastogi
Mr. Shantanu Rastogi has 19 years of work experience and is Managing Director at General Atlantic and focuses on investments in the India & Asia-Pacific region. He has played an active role for General Atlantic's investment in India including investments in National Stock Exchange, Sharekhan, IIFL Wealth Management Limited, PNB Housing Finance Limited, KIMS Hospitals and Rubicon Research. He earned his M.B.A. at the Wharton School at the University of Pennsylvania, and his Bachelors of Technology & Master of Technology degrees in Electrical Engineering at the Indian Institute of Technology, Bombay.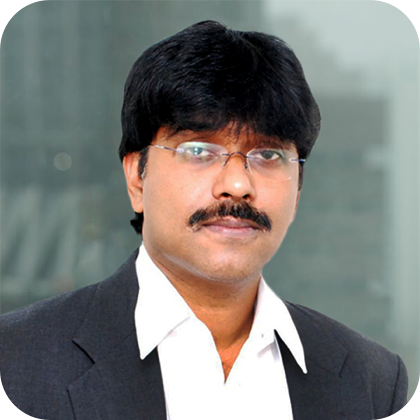 Mr. Srinivas Peddada
Non-Executive Nominee Director
Chairperson – IT Strategy Committee (ITSC)
Member – Business Development & Strategy Committee (BDSC)
Srinivas Peddada
Mr. Srinivas Peddada is a Senior Advisor at General Atlantic, drawing on more than 25 years of experience in IT applications and infrastructure to provide strategic support and advice to the firm's investment teams and portfolio companies in the Technology sector in India & Southeast Asia. Before joining General Atlantic in 2020, Srinivas was Executive Vice President and Chief Information Officer at Bharat Financial Inclusion Limited, where he led a team of 300+ professionals and oversaw technology strategy as part of the firm's broader turnaround effort. Prior to that, Srinivas served as Chief Information Officer at Dun & Bradstreet in its South Asia, Middle East & North Africa Group. He has also served as Chief Technology Officer at AIG and GE Money (India Region), in addition to working as a Certified Architect at IBM Albany NY.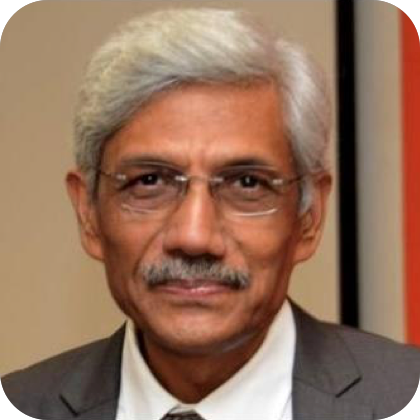 Mr. Prashant Saran
Independent Director
Member – Audit Committee and Corporate Social Responsibility Committee (CSRC)
Mr. Prashant Saran
Mr. Prashant Saran was whole time member at SEBI from May 2009 to June 2016. Prior to this assignment, he held the position of Chief General Manager in Reserve Bank of India and was heading the Department of Banking Operations and Development (DBOD). During his stint in the RBI, he has had a wide experience in regulatory and other functions. Mr. Saran has held membership of several committees like International Liaison Group (ILG) and International Liaison Group on Capital (ILGC) of Basel Committee on Banking Supervision (BCBS), National Advisory Committee on Accounting Standards and Empowered Committee on External Commercial Borrowings.

Ms. Sonu Bhasin
Independent Director
Chairperson – Nomination and Remuneration Committee (NRC) and Corporate Social Responsibility Committee (CSRC)
Member – Audit Committee
Ms. Sonu Bhasin
Ms. Sonu Bhasin is one of the early and senior women professionals in the industry. In her career of over 30 years she set up and managed large businesses, and diverse teams, across financial and non-financial sectors in India and overseas. Sonu led various businesses in senior leadership positions during her corporate career. She began as a TAS Officer with the Tata Group and spent 13 years with the Group before becoming a Banker. As a Banker, she was a Director at ING Barings, President Axis Bank, Group President Yes Bank before going back to the Tatas as COO Tata Capital Limited. She is a Hons Graduate in Mathematics from St. Stephen's College and has a degree in MBA from FMS, Delhi University.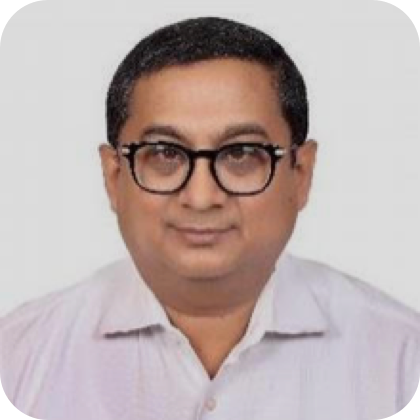 Mr. Kaushik Mazumdar
Independent Director
Chairperson – Audit Committee
Member – IT Strategy Committee (ITSC) and Nomination and Remuneration Committee (NRC)
Mr. Kaushik Mazumdar
Mr. Kaushik Mazumdar served as the Group Head (Chief Operating Officer) of Samba Financial Group, one of Saudi Arabia's leading financial services conglomerate, where he managed the operations, technology and infrastructure verticals. Prior to that, he was Managing Director at Citibank India, where he headed the Offshore Program Office (support role to the businesses in the US and Europe). He was instrumental in conceptualizing and implementing outsourcing & offshore initiatives for their operations and technology. He holds an MBA from IIM Ahmedabad, FCA (ICAI) and B. Com. Degree from Narsee Monjee College of Commerce & Economics (Mumbai University). He is currently a co-promoter of an NBFC in India lending to under-served MSMEs with technology as an enabler in the delivery model.

Awards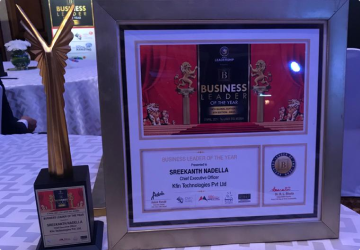 CMO Asia
Business Leader of the Year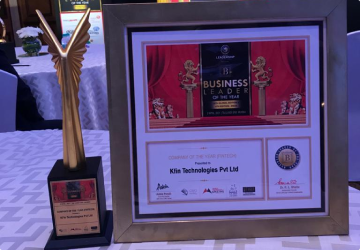 CMO Asia
Fintech Company of the Year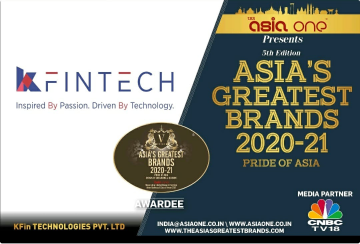 Asia One
Asia's Greatest Brands of the Year – 2021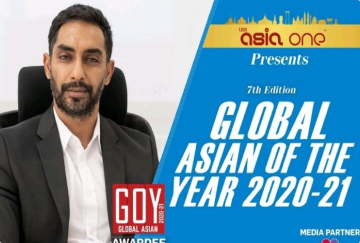 Asia One
Global Asian of the Year 2021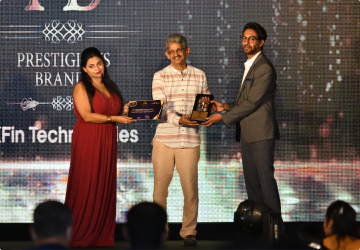 Herald Global
Prestigious Rising Brands of India
– Finance & Technology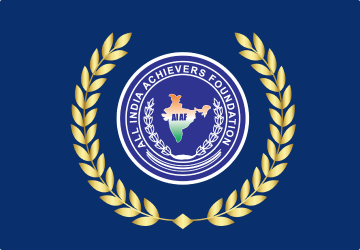 All India Achievers Foundation (AIAF)
Outstanding Achievement award
for business excellence 2021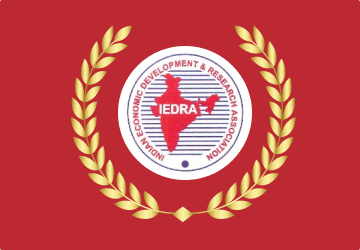 Indian Economic Development &
Research Association(IEDRA)
Leading Emerging Entrepreneur 2021-22
WHY CHOOSE US?
Expertise
One stop service provider, with right ideology and highly skilled pool of talent coming together focusing on operational excellence. Our customer centric approach enabled by user-friendly platforms with support system, ensure operational excellence.
Technology
KFin's proprietary applications, big data technologies and hybrid cloud environment fuel processing of millions of transaction every month and hosts data over a petabyte.
Reach
Our operations are spread across 180+ branches in India and 13 countries globally, namely Canada, USA, Oman, India, Malaysia, United Kingdom, UAE, Maldives, Singapore, Australia, Hong Kong, Philippines, and Bahrain. With over 100 million key investor accounts, we reach out to 3500+ issuers including banks, PSUs, and mutual funds.
Security
Being an ISO 27001:2013 certified company on data security in the R&T space, real-time data replication capability ensures zero impact on you and customers in case of exigencies.